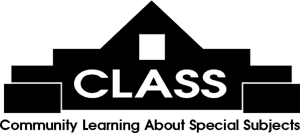 The Moveable Feast offers monthly luncheons featuring presenters on a broad range of cultural topics (music, art, drama, history, and some literature, mostly by local and CLASS-published authors). Each is individually priced. Email
[email protected]
or call 843-235-9600 for more information.
Click here to register online!

Author:
Eliza Knight
Date/Time:
Wednesday 07/26/2023 at 11:00 AM
Book:
Starring Adele Astaire
Synopsis:
Eliza Knight is an award-winning, USA Today and international bestselling author. Eliza is an avid history buff, and true crime obsessed. Her love of history began as a young girl when she traipsed the halls of Versailles. She is a member of the Historical Novel Society and Novelists, Inc., the creator of the popular historical blog, History Undressed, a co-host on the History, Books and Wine podcast and a co-host for the true crime podcast, Crime Feast. Eliza's new story is full of glitz and glam as she delves into the life of Adele Astaire, a spirited and talented woman who served up smiles and love both on and off the stage — with and without her also famous brother Fred Astaire — along with a determined young dancer with rags-to-riches dreams.
Restaurant:
Pawleys Plantation
Menu:
Directions:
70 Tanglewood Drive, Pawleys Island, SC, 29585