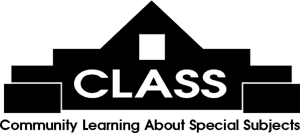 The Moveable Feast offers monthly luncheons featuring presenters on a broad range of cultural topics (music, art, drama, history, and some literature, mostly by local and CLASS-published authors). Each is individually priced. Email
[email protected]
or call 843-235-9600 for more information.
Click here to register online!

Author:
T. I. Lowe
Date/Time:
Tuesday 07/18/2023 at 11:00 AM
Book:
Indigo Isle
Synopsis:
From the author of the breakout Southern fiction bestseller "Under the Magnolias" comes a story of hanging on and letting go, of redemption and reconciliation. Sonny Bates left South Carolina fifteen years ago and never looked back. Now she's a successful Hollywood location scout who travels the world, finding perfect places for movie shoots. Home is wherever she lands, and between her busy schedule and dealing with her boss's demands, she has little time to think about the past . . . until her latest gig lands her a stone's throw from everything she left behind. Searching off the coast of Charleston for a secluded site to film a key scene, Sonny wanders onto a private barrier island and encounters its reclusive owner, known by locals as the Monster of Indigo Isle. What she finds is a man much more complex than the myth, an exile who spends his days alone, tending his fields of indigo, then making indigo dye - and he has no interest in serving the intrusive needs of a film company or yielding to Sonny's determined curiosity. Until a hurricane makes landfall, stranding them together. After a Southern sampler lunch, you will be treated to a demonstration of indigo dye-making, with additional tour options.
Restaurant:
Hopsewee Plantation
Menu:
Directions:
494 Hopsewee Rd, Georgetown, SC 29440