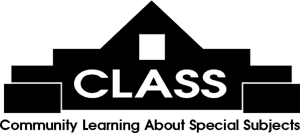 The Moveable Feast offers monthly luncheons featuring presenters on a broad range of cultural topics (music, art, drama, history, and some literature, mostly by local and CLASS-published authors). Each is individually priced. Email
[email protected]
or call 843-235-9600 for more information.
Click here to register online!

Author:
Tootsie Watkins - FULL!
Date/Time:
Tuesday 06/13/2023 at 11:00 AM
Book:
Tootsie's Favorites: Pawleys Island Cookin'
Synopsis:
Join this 92-year-old Pawleys Island legend to celebrate a new edition of her ever-popular cookbook, now in its third incarnation and uncountable reprintings. Since no one can cook "Southern" like Tootsie, we're not even going to try—instead, we'll enjoy one of the finest Italian restaurants, north OR south, to hear Tootsie speak her truths, as only a woman, doing what she was called to do, can tell. You may come saying, "I don't need one more cookbook!" but I'll wager you leave with one (or two).
Restaurant:
Caffe Piccolo
Menu:
Directions: