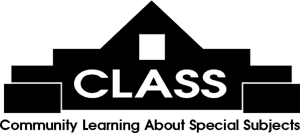 The Moveable Feast offers monthly luncheons featuring presenters on a broad range of cultural topics (music, art, drama, history, and some literature, mostly by local and CLASS-published authors). Each is individually priced. Email
[email protected]
or call 843-235-9600 for more information.
Click here to register online!

Author:
Laurie Larsen et al.
Date/Time:
Tuesday 06/27/2023 at 11:00 AM
Book:
Charleston Light
Synopsis:
Eight regional authors share stories inspired by the iconic, albeit awkward, Sullivan's Island Lighthouse in this collection of faith-filled novellas.The stories range from sweet romance to time travel to fantasy to a modern retelling of a beloved fairy tale. In the latter ("Looks Aren't Everything"), Pawleys Island author Laurie Larsen offers a a retelling of the classic fairy tale, "The Ugly Duckling." Pediatric nurse Wanda Byrd feels an instant kinship with ten-year-old cancer patient Kendall, and it's not just because of their matching scars. But a surprise encounter with Kendall's Uncle Mark immediately ignites her long-held insecurities due to his good looks and confident demeanor. Can an awkward-looking lighthouse, the wisdom of a little girl, and a confession from the man himself teach her that true value comes from within? You will definitely find something you love on these pages! All proceeds from the sale of this anthology will go to Sanctuary of Unborn Life in Charleston, a not-for-profit that provides support, mentoring, and housing assistance for local pregnant and new mothers in need. Novellas include: Lighthouse of the Fireflies by Kelsey R Budd; Second Time Lighthouse Love by Melissa Henderson; Looks Aren't Everything, a Modern Day Retelling of Hans Christian Anderson's classic Fairytale, The Ugly Duckling, by Laurie Larsen; Hosanna's Light, by Dianne Miley; Shattered Darkness, by Laurie Ingram Sibley; The Gold Note, by Christina Sinisi; Homecoming, by Jody Stallings; Following His Plans, by Annette Wiley.
Restaurant:
Pawleys Tap & Pour
Menu:
Directions:
13089 Ocean Hwy, Pawleys Island 29585