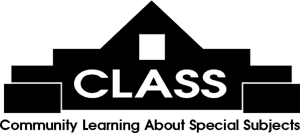 The Moveable Feast offers monthly luncheons featuring presenters on a broad range of cultural topics (music, art, drama, history, and some literature, mostly by local and CLASS-published authors). Each is individually priced. Email
[email protected]
or call 843-235-9600 for more information.
Click here to register online!

Author:
Katherine Reay
Date/Time:
Monday 06/19/2023 at 11:00 AM
Book:
A Shadow in Moscow
Synopsis:
Award-winning, bestselling author of "The London House," "The Printed Letter Bookshop," "Dear Mr. Knightly," and others with echoes from the days of Jane and Emily, Chicago-based Reay brings her love of books and history to her stories. In her new release, "A Shadow in Moscow," "Reay builds an immersive world behind the iron curtain, full of competing loyalties and a constant, chilling sense of paranoia. Readers will be enthralled" (Publisher's Weekly). A betrayal at the highest level risks the lives of two courageous female spies: M16's best Soviet spy Ingrid Bauer and the CIA's newest Moscow recruit Anya Kadinova. Alternating between Ingrid's 1950s and Anya's 1980s points of view, the past catches up to the present when an unprecedented act of treachery in 1985 threatens all undercover agents operating with the Soviet Union, and both women find themselves in a race against time and KGB.
Restaurant:
Litchfield Country Club
Menu:
Directions:
619 Country Club Drive, Pawleys Island 29585