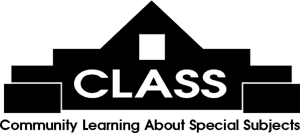 The Moveable Feast offers monthly luncheons featuring presenters on a broad range of cultural topics (music, art, drama, history, and some literature, mostly by local and CLASS-published authors). Each is individually priced. Email
[email protected]
or call 843-235-9600 for more information.
Click here to register online!

Author:
Jackie Layton
Date/Time:
Tuesday 05/16/2023 at 11:00 AM
Book:
A Killer Unleashed
Synopsis:
In Layton's 5th cozy mystery ("Bite the Dust," "Dog-gone Dead," "Bag of Bones," and "Caught and Collared"), featuring adorable, resilient "investigator" Andi Grace Scott, there are puzzles, pretenses and possibilities when a client's dog turns up missing and her husband turns up dead. Our Low Country dog walker will have to rely on dogged determination to track down the killer, amidst ransom demands, her own wedding plans, and a widow more upset about her missing pup than her dead husband. The trail of clues leads Andi Grace to a scheme more nefarious than her suspicion that the whole thing was a setup.
Restaurant:
Hot Fish Club, Murrells Inlet
Menu:
Directions: