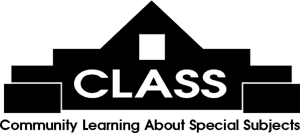 The Moveable Feast offers monthly luncheons featuring presenters on a broad range of cultural topics (music, art, drama, history, and some literature, mostly by local and CLASS-published authors). Each is individually priced. Email
[email protected]
or call 843-235-9600 for more information.
Click here to register online!

Author:
Susan Boyer
Date/Time:
Tuesday 05/02/2023 at 11:00 AM
Book:
Big Trouble on Sullivan's Island
Synopsis:
After a dozen murders on fictional Stella Maris, author Boyer finds a real and bigger lowcountry island on which to kill! Meet Hadley Cooper … some would say she's the best private investigator in the state of South Carolina, albeit a tad eccentric. She drives a Ford Fairlane convertible that's older than she is, listens to eighties Southern rock, refuses to carry a gun, and eats nothing but plants. Who knew there was such a thing as vegan pimento cheese? Eugenia Ladson's husband — retired judge Everette Ladson — is engaging in marital misbehavior — she's certain of it. But to activate the clause in her pre-nup, she needs proof, and is willing to pay for as many hours of surveillance as it takes. When Eugenia turns up dead, Hadley is in Greenville, South Carolina — three and a half hours away — where she's followed Everette. Every instinct tells Hadley Everette is responsible for Eugenia's death, but she is regrettably his alibi. Hadley reckons with the skeletons in her own closet as she races to find the truth about what happened to Eugenia and bring a killer to justice.
Restaurant:
The Village House, Litchfield
Menu:
Directions:
13089 Ocean Hwy, Building E, Pawleys Island 29585