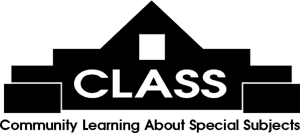 The Moveable Feast offers monthly luncheons featuring presenters on a broad range of cultural topics (music, art, drama, history, and some literature, mostly by local and CLASS-published authors). Each is individually priced. Email
[email protected]
or call 843-235-9600 for more information.
Click here to register online!

Author:
Natasha Boyd
Date/Time:
Tuesday 03/28/2023 at 11:00 AM
Book:
The Indigo Girl
Synopsis:
"The Indigo Girl" breathes new life into an absorbing true account of one of South Carolina's preeminent historical figures of the 1700s, Eliza Lucas Pinckney. Her empowering story of persistence and autonomy in defiance of societal and familial expectations makes for imperative reading at a time when disenfranchised voices are coming to the fore. "The Indigo Girl" was long listed for the Southern Book Prize and was a Southern Independent Booksellers' Association OKRA PICK. Natasha is traveling from her current residence in Spain to share Eliza's story with us!
Restaurant:
To be announced
Menu:
Directions: