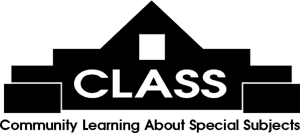 The Moveable Feast offers monthly luncheons featuring presenters on a broad range of cultural topics (music, art, drama, history, and some literature, mostly by local and CLASS-published authors). Each is individually priced. Email
[email protected]
or call 843-235-9600 for more information.
Click here to register online!

Author:
Teri M. Brown
Date/Time:
Tuesday 04/11/2023 at 11:00 AM
Book:
Sunflowers Beneath the Snow and An Enemy Like Me
Synopsis:
After garnering six awards in 2022 for her first historical fiction, Teri Brown has written a compelling second novel. In "Sunflowers Beneath the Snow," she explored the tenacity of women, showing that even in grueling circumstances (i.e., Ukraine under Soviet control), they can, and do, experience all the good things life has to offer – compassion, joy, love, faith, and wonder. Now, in "An Enemy Like Me," Brown uses the backdrop of World War II to show the angst experienced by her first-generation American protagonist, his wife, and his four-year-old son as he left for and fought in a war he did not create. Here, she explores the concepts of xenophobia, intrafamily dynamics, and the recognition that war is not won and lost by nations, but by ordinary men and women and the families who support them. We are watching this drama play out again.
Restaurant:
Pawleys Tap & Pour
Menu:
Directions: