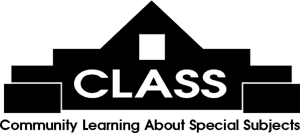 The Moveable Feast offers monthly luncheons featuring presenters on a broad range of cultural topics (music, art, drama, history, and some literature, mostly by local and CLASS-published authors). Each is individually priced. Email
[email protected]
or call 843-235-9600 for more information.
Click here to register online!

Author:
Liz Newall
Date/Time:
Tuesday 04/18/2023 at 11:00 AM
Book:
You Don't Have to Tell Everything You Know
Synopsis:
Liz Newall grew up in the tiny cotton town of Starr in upstate South Carolina where she heard many a-story, some joyfully repeated, others barely whispered. She's been a teacher, peach picker, freelance writer, and longtime managing editor of "Clemson World" alumni magazine. Now retired, she lives on the family farm in the Wild Hog community of Pendleton, S.C., with her husband, Billy, and their dogs, King and Jessi. Her first work of historical fiction tracks the life of Isamar Woods Jones McGee, born in upstate South Carolina into a second family in 1865, one month after the Civil War ended. Her life is a product of unsettled times, family dynamics, and the human condition. She tells her story and those of the people around her through journal entries, which she annotates and amends in her final days. Her travels take her down the Savannah River and to the 1901 Charleston Exposition where she meets Beautiful Jim Key, billed as the world's smartest horse, and a young Nancy Columbia, the Inuit star of stage and screen in the early 1900s. Isamar's life and times offer a fascinating, often funny, sometimes complex testament to the joys and sorrows of the human heart... regardless of era.
Restaurant:
Quigley's Next Door
Menu:
Directions: