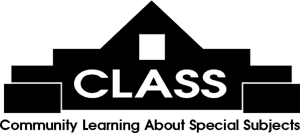 The Moveable Feast offers monthly luncheons featuring presenters on a broad range of cultural topics (music, art, drama, history, and some literature, mostly by local and CLASS-published authors). Each is individually priced. Email
[email protected]
or call 843-235-9600 for more information.
Click here to register online!

Author:
C. Hope Clark
Date/Time:
Tuesday 03/21/2023 at 11:00 AM
Book:
Edisto Island Mysteries
Synopsis:
A decade after her first Moveable Feast and more than that many new mysteries under her pen, Hope Clark returns with the 9th book ("Badge of Edisto") in her third mystery series (preceded by the Carolina Slade and Craven County series). Retired Police Chief Callie Jean Morgan is having second thoughts about her half-assed "good ol' boy" replacement in the town of Edisto - with lethal cause. Hope Clark's books have been honored as winners of the Epic Award, Silver Falchion Award, the Imaginarium Award, and the Daphne du Maurier Award.
Restaurant:
Hot Fish Club, Murrells Inlet
Menu:
Directions: