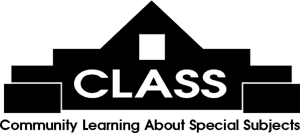 The Moveable Feast offers monthly luncheons featuring presenters on a broad range of cultural topics (music, art, drama, history, and some literature, mostly by local and CLASS-published authors). Each is individually priced. Email
[email protected]
or call 843-235-9600 for more information.
Click here to register online!

Author:
Stephanie Alexander
Date/Time:
Tuesday 03/14/2023 at 11:00 AM
Book:
The Tipsy Collins Trilogy
Synopsis:
The trilogy – "Charleston Green," "Haint Blue," and "Palmetto Rose" – is an exploration of women's everyday trials and tribulations, with a hefty dose of southern charm and supernatural intrigue. New York Times bestselling author Elin Hilderbrand praises "Charleston Green" as "skillful and clever and funny." Kirkus Reviews calls it "an enchanting novel of a woman finding her way out of a midlife (and mid-death) crisis."
Restaurant:
Pawleys Plantation (Sawgrass Room)
Menu:
Directions: