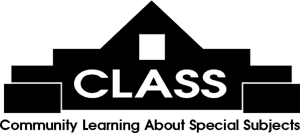 The Moveable Feast offers monthly luncheons featuring presenters on a broad range of cultural topics (music, art, drama, history, and some literature, mostly by local and CLASS-published authors). Each is individually priced. Email
[email protected]
or call 843-235-9600 for more information.
Click here to register online!

Author:
Laurie Loewenstein
Date/Time:
Tuesday 03/07/2023 at 11:00 AM
Book:
Unmentionables
Synopsis:
Loewenstein applies her brilliant journalistic research to an award-winning historical fiction account of the dress reform advocate who shocked Chatauqua audiences a century ago in the midwest, inspiring young women to fight for the vote and equal opportunities, to leave the prejudicial expectations of their small-town society and find their way in big-city Chicago and war-torn France. A vivid tale of different times and issues, many of which are still unresolved today.
Restaurant:
Inlet Affairs
Menu:
Directions: