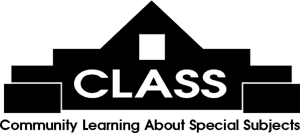 The Moveable Feast offers monthly luncheons featuring presenters on a broad range of cultural topics (music, art, drama, history, and some literature, mostly by local and CLASS-published authors). Each is individually priced. Email
[email protected]
or call 843-235-9600 for more information.
Click here to register online!

Author:
Maureen Horwath
Date/Time:
Tuesday 01/17/2023 at 11:00 AM
Book:
Clues and Connections to Discovering Ancestors
Synopsis:
Have you promised yourself you'd climb your family tree this year? It might take a little longer ... try three decades! In her compelling account of the search for maternal ancestors, Maureen Dailey Horwath has created a genealogical "whodunit," complete with mysteries, clues, red herrings, and imagined characters that people her stories. Even though the "suspects" may be unrelated to the reader, the approach is a fine model for taking fledgling genealogists beyond "just the facts, ma'am."
Restaurant:
Caffe Piccolo
Menu:
Directions: