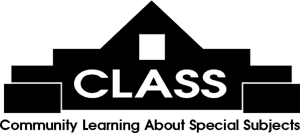 The Moveable Feast offers monthly luncheons featuring presenters on a broad range of cultural topics (music, art, drama, history, and some literature, mostly by local and CLASS-published authors). Each is individually priced. Email
[email protected]
or call 843-235-9600 for more information.
Click here to register online!

Author:
Rebecca Bruff
Date/Time:
Tuesday 01/24/2023 at 11:00 AM
Book:
Trouble the Water
Synopsis:
Deeply moving and illuminating, Bruff reveals the little-known real-life story of Robert Smalls. Born enslaved before the Civil War, Smalls witnesses great privilege and immense suffering alongside his owner's daughter and the dangerous son of a firebrand secessionist. At the age of twelve, he's sent to work in Charleston, where he loads ships and learns to pilot a cotton steamer. When the war erupts and his cotton steamer becomes a confederate warship, Robert attempts a harrowing escape to freedom for himself and the people he loves.
Restaurant:
Pawleys Plantation (Sawgrass Room)
Menu:
Directions: