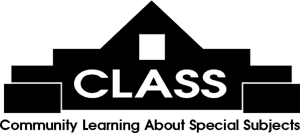 The Moveable Feast offers monthly luncheons featuring presenters on a broad range of cultural topics (music, art, drama, history, and some literature, mostly by local and CLASS-published authors). Each is individually priced. Email
[email protected]
or call 843-235-9600 for more information.
Click here to register online!

Author:
Sean Keefer
Date/Time:
Tuesday 01/31/2023 at 11:00 AM
Book:
The Code
Synopsis:
Award-winning author of legal thrillers set in and around coastal South Carolina ("The Trust," "The Solicitor"), active Charleston attorney Keefer adds music to the mix while bringing us his third Noah Parks mystery ("The Code"). His second EP of original Americana songs will be released in the New Year (you can listen to his first – "A Dog Walks into the Sunset" – on any streaming platform). You just have to come to see and hear how this independent author/musician balances two passions with a professional life, a wife, and two Australian Shepherds!
Restaurant:
Inlet Affairs
Menu:
Directions: