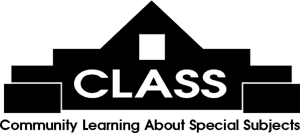 The Moveable Feast offers monthly luncheons featuring presenters on a broad range of cultural topics (music, art, drama, history, and some literature, mostly by local and CLASS-published authors). Each is individually priced. Email
[email protected]
or call 843-235-9600 for more information.
Click here to register online!

Author:
Jill Trinka
Date/Time:
Tuesday 02/14/2023 at 11:00 AM
Book:
Appalachian Songs of Love
Synopsis:
Celebrate Valentine's Day with this special Moveable Feast. Love songs come in all manner of styles – ballads, lyric songs, and "just for fun" pieces – encompassing the myriad facets of love: courtship, coquettish, mysterious, teasing, true, absent, unrequited, lost, false, and old. Don't miss this Musical Moveable Feast with Jill's selection of love songs from Appalachia (and somewhat beyond). Jill's performances and recordings are beloved around the world and especially in the United States, where she researches, records, and teaches teachers, children, and people just like you! Prepare to be delighted!
Restaurant:
Litchfield Country Club
Menu:
Directions: