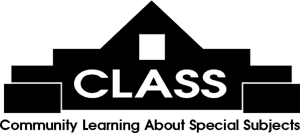 The Moveable Feast offers monthly luncheons featuring presenters on a broad range of cultural topics (music, art, drama, history, and some literature, mostly by local and CLASS-published authors). Each is individually priced. Email
[email protected]
or call 843-235-9600 for more information.
Click here to register online!

Author:
John Cribb
Date/Time:
Tuesday 02/21/2023 at 11:00 AM
Book:
The Rail Splitter
Synopsis:
The author of the acclaimed novel "Old Abe" has penned a new work of historical fiction that brings Abraham Lincoln to life as never before. "The Rail Splitter" tells the story of Abraham Lincoln's remarkable journey from a log cabin to the threshold of the White House — a journey that turns him into one of America's most beloved heroes. We walk beside him on every page of this spellbinding novel and come to know his hopes and struggles on his winding path to greatness.
Restaurant:
Pawleys Tap & Pour
Menu:
Directions: