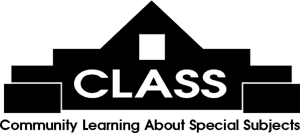 The Moveable Feast offers monthly luncheons featuring presenters on a broad range of cultural topics (music, art, drama, history, and some literature, mostly by local and CLASS-published authors). Each is individually priced. Email
[email protected]
or call 843-235-9600 for more information.
Click here to register online!

Author:
Ron Daise
Date/Time:
Tuesday 02/28/2023 at 11:00 AM
Book:
Geechee Literature Series
Synopsis:
With amazing credits, Ron Daise has authored two new books. He is the former Vice President for Creative Education at Brookgreen Gardens, the former star of Nick Jr. TV's "Gullah Gullah Island," a former chairman of the federal Gullah Geechee Cultural Heritage Corridor Commission, a recipient of The Palmetto Award of SC, The Governor's Award, and the Jean Lacey Harris Heritage Award. Experience from each of these affiliations are echoed in "We Wear the Mask – Unraveled Truths in a Pre-Gullah Community" and "Turtle Dove Done Drooped His Wings – A Gullah Tale of Flight or Fight," the first two novellas of his "Geechee Literature Series." The books showcase Gullah Geechee culture as contemporary through historical and literary fiction. Each story connects the past, present, and future. Rest assured that a "talk" by Ron is going to be a riveting "performance."
Restaurant:
The Village House, Litchfield
Menu:
Directions: