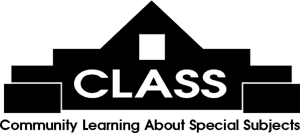 The Moveable Feast offers monthly luncheons featuring presenters on a broad range of cultural topics (music, art, drama, history, and some literature, mostly by local and CLASS-published authors). Each is individually priced. Email
[email protected]
or call 843-235-9600 for more information.
Click here to register online!

Author:
Bernstein, Doran, Doud, Hedrick, Kenny & Siegrist
Date/Time:
Saturday 11/26/2022 at 11:00 AM
Book:
Six Children's Book Authors Celebrate Shop Small Saturday
Synopsis:
On Shop Small Saturday, The Moveable Feast and My Sister's Books partner for a fabulous presentation by six area authors of works for "small readers," followed by a delightful lunch at a fast-rising favorite among Pawleys eateries. Join us to hear David Bernstein (Indies Today Best Juvenile award winner for "King of Pawleys"), Millie Doud (beloved author/illustrator of "Caretta's Great Adventure" and of many Brookgreen Gardens' books for children), Christine Thomas Doran (author of the "Flash & Fancy" books about playful otters on the Waccamaw River), Cindy Hedrick (champion of rescued animals recounted in her "Tails from SC-Cares" and "Love at First Sight"), Maura & Alyson Kenny (mother-/daughter-in-law team behind "Mindful Santa"), and Amanda Siegrist ("All Dogs Come From Heaven")! The Moveable Feast is a "grown-ups" event (for parents, aunts and uncles, grands and even great-grands), then after the feast, the authors will migrate next door to My Sister's Books for sales and signing (kids are welcome there!!). Shop Small for Small Readers is a great opportunity to start a child's library of autographed books. And we probably don't need to mention … the holidays are upon us!
Restaurant:
Pawleys Tap & Pour
Menu:
Directions: