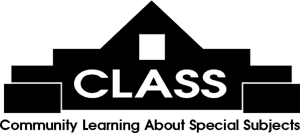 The Moveable Feast offers monthly luncheons featuring presenters on a broad range of cultural topics (music, art, drama, history, and some literature, mostly by local and CLASS-published authors). Each is individually priced. Email
[email protected]
or call 843-235-9600 for more information.
Click here to register online!

Author:
John Lane & Phil Wilkinson
Date/Time:
Friday 10/07/2022 at 11:00 AM
Book:
Seven Days on the Santee Delta
Synopsis:
A richly embroidered coastal South Carolina tapestry of three strands: Philip Wilkinson's stunning photos of people, wildlife and weather; his homespun stories of the place and its conservation history; and a seven-part narrative by award-winning environmental writer and Wofford College professor John Lane who shares what he has learned firsthand in the field with Phil. With publication of this remarkable coffee-table book, the Lord Berkeley Conservation Trust, Evening Post Books and a generous group of conservation-minded sponsors brings Wilkinson's legacy to a wider public and celebrates the beauty and value of a remarkably wild and vital place. Enjoy a narrated slide presentation of this remarkable publication.
Restaurant:
Inlet Affairs
Menu:
Directions: