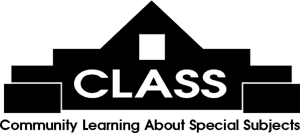 The Moveable Feast offers monthly luncheons featuring presenters on a broad range of cultural topics (music, art, drama, history, and some literature, mostly by local and CLASS-published authors). Each is individually priced. Email
[email protected]
or call 843-235-9600 for more information.
Click here to register online!

Author:
Libby Bernardin
Date/Time:
Tuesday 10/11/2022 at 11:00 AM
Book:
House in Need of Mooring
Synopsis:
South Carolina poet Libby Bernardin is the author of "Stones Ripe for Sowing" (Press 53, 2018) and two chapbooks, "The Book of Myth" (SC Poetry Initiative, 2009) and "Layers of Song" (Finishing Line Press, 2011). Journal publications include "The Asheville Poetry Review," "Southern Poetry Review," and "Kakalak." She has won poetry awards from the Poetry Society of South Carolina and the North Carolina Poetry Society, and has served as co-director of the highly respected Litchfield Tea & Poetry Series for the past 16 years. A retired English teacher from the University of South Carolina, she has conducted poetry workshops for Coastal Carolina University's OLLI program, as well as for Georgetown County Library. Libby is a lifetime member of the Board of Governors of the SC Academy of Authors. Her new book, "House in Need of Mooring" (Press 53, 2022) is yet another testament to the silver lining of the pandemic.
Restaurant:
Caffe Piccolo
Menu:
Directions: