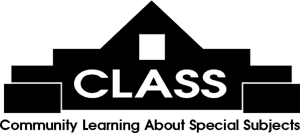 The Moveable Feast offers monthly luncheons featuring presenters on a broad range of cultural topics (music, art, drama, history, and some literature, mostly by local and CLASS-published authors). Each is individually priced. Email
[email protected]
or call 843-235-9600 for more information.
Click here to register online!

Author:
Cindy Hedrick
Date/Time:
Tuesday 09/20/2022 at 11:00 AM
Book:
No Voice ... Our Choice
Synopsis:
In a Greta Thunberg-type "white paper," Cindy Hedrick, former director of SC-CARES sanctuary for farm and exotic animals and author of two books aimed at bringing young minds (and old ones) to the recognition that all animals are sentient beings, takes off the gloves and hits her reader straight in the gut. The graphic depictions of our "modern" food chain and its impacts on animals, humans and the planet is not intended to horrify but rather to galvanize us to action … personal action that when multiplied manifold promises to alter our grim future. Ultimately optimistic, the book's chronicle of the damage done by our meat-eating society to the planet and to all of its human and animal citizens is a clarion call to change. Not everyone can do everything, but everyone can do something. Caution: This book will change your life.
Restaurant:
Quigley's Next Door
Menu:
Directions: