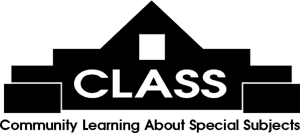 The Moveable Feast offers monthly luncheons featuring presenters on a broad range of cultural topics (music, art, drama, history, and some literature, mostly by local and CLASS-published authors). Each is individually priced. Email
[email protected]
or call 843-235-9600 for more information.
Click here to register online!

Author:
Gretchen Downer, pianist
Date/Time:
Tuesday 08/23/2022 at 11:00 AM
Book:
Musical memories of film and Broadway show tunes
Synopsis:
Enjoy a docent-led tour of Hopsewee's plantation house, a delicious lowcountry lunch, and lovely musical memories wafting through the parlor from the fingertips of a fine pianist. Explore the home from room to room, learn about the rich history of Hopsewee, its previous families as well as its current owners, the Beatties, and the enslaved who lived and worked on the plantation. A lowcountry gourmet lunch awaits while musician and champion of the arts, Gretchen Downer, plays from her vast repertoire of film and Broadway show tunes. CDs available, proceeds to benefit the Pawleys Island Festival of Music & Art, for which Gretchen serves as president of its Board of Directors.
Restaurant:
Hopsewee Plantation
Menu:
Directions: