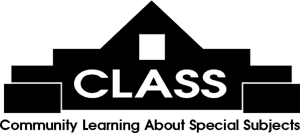 The Moveable Feast offers monthly luncheons featuring presenters on a broad range of cultural topics (music, art, drama, history, and some literature, mostly by local and CLASS-published authors). Each is individually priced. Email
[email protected]
or call 843-235-9600 for more information.
Click here to register online!

Author:
Mike Lassiter
Date/Time:
Friday 07/15/2022 at 6:30 PM
Book:
Our Vanishing Americana South Carolina
Synopsis:
"Our Vanishing Americana South Carolina" is a one-hour documentary that follows Mike Lassiter on his journey across South Carolina capturing the stories of historic, often family-run businesses, that line main streets from the coast to the upstate. Visits include general and grocery stores, pharmacies with ice cream fountains, classic old movie houses, barber shops, landmark restaurants, and more. Presented by SCETV and filmed over the past year by Susie Films, the documentary is scheduled for broadcast in the ETV viewing area in August 2022, followed by a national release. The book on which the film is based will be available for sale and signing at the Friends Center.
Restaurant:
Waccamaw Neck Branch Library
Menu:
While there is no food or drink at the library, you could join us at Quigley's afterward!
Directions:
21 St. Paul Place