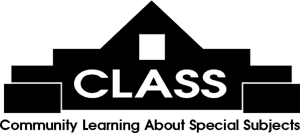 The Moveable Feast features literary luncheons with exciting authors at area restaurants on Fridays, 11 am - 1 pm, $35 each, some exceptions when the book is included with the Feast ticket. Email
[email protected]
or call 843-235-9600 for more information.
Click here to register online!

Author:
Ali Brady
Date/Time:
Friday 06/24/2022 at 11:00 AM
Book:
The Beach Trap
Synopsis:
When twelve-year-olds Kat Steiner and Blake O'Neill meet at Camp Chickawah, they have an instant connection. But everything falls apart when they learn they're not just best friends — they're also half-sisters. Confused and betrayed, the girls break off all contact. Fifteen years later, when their father dies suddenly, Kat and Blake discover he's left them a joint inheritance: the family beach house in Destin, Florida. The two sisters are immediately at odds. Blake, who has recently been demoted from regular nanny to dog nanny, wants to sell the house, while social media influencer Kat is desperate to hold on to the place where she lived so many happy memories. Kat and Blake reluctantly join forces to renovate the dilapidated house, with the understanding that Kat will try to buy Blake out at the end of the summer. The women clash as Blake's renovation plans conflict with Kat's creative vision; meanwhile, each sister finds herself drawn into a summer romance. As the weeks pass, the two women realize the most difficult project they face this summer will be coming to grips with their shared past—and learning how to become sisters. "Ali Brady" is the pen name of writing BFFs Alison Hammer and Bradeigh Godfrey. The Beach Trap is their first book together.
Restaurant:
Pawleys Plantation
Menu:
Directions: