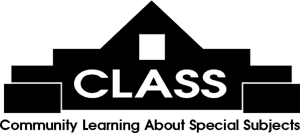 The Moveable Feast features literary luncheons with exciting authors at area restaurants on Fridays, 11 am - 1 pm, $35 each, some exceptions when the book is included with the Feast ticket. Email
[email protected]
or call 843-235-9600 for more information.
Click here to register online!

Author:
Brooke Lea Foster
Date/Time:
Friday 06/03/2022 at 11:00 AM
Book:
On Gin Lane
Synopsis:
An award-winning journalist whose articles have appeared in The New York Times, The Washington Post Magazine, The Atlantic, The Boston Globe Sunday Magazine, and HuffPost, among others, Foster is an alumna of The Writing Institute at Sarah Lawrence College. She is the author of three nonfiction books and the novels "Summer Darlings" and "On Gin Lane." In the latter, Everleigh "Lee" Farrows thinks she finally has life all figured out: a handsome fiancé named Roland, a trust in her name, and a house in Bronxville waiting for her to fill it with three adorable children. That is, until Roland brings her out to the Hamptons for a summer that will change everything. From the regal inns to the farmland, the well-heeled New Yorkers to the Bohemian artists, the East End of Long Island is a hodge-podge of the changing American landscape in the late 1950s — and the perfect place for Lee to discover who she really is.
Restaurant:
Litchfield Country Club
Menu:
Directions: