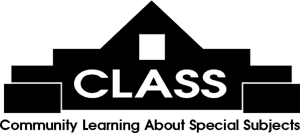 The Moveable Feast features literary luncheons with exciting authors at area restaurants on Fridays, 11 am - 1 pm, $35 each, some exceptions when the book is included with the Feast ticket. Email
[email protected]
or call 843-235-9600 for more information.
Click here to register online!

Author:
Kathleen West
Date/Time:
Friday 04/22/2022 at 11:00 AM
Book:
Home or Away
Synopsis:
Two friends, one Olympic dream, and the choice that stood in the way. Once Leigh and Susy were close friends and teammates bound for Olympic hockey gold, but when Leigh's sure-fire plan to make the final roster backfired, she left everything behind to start over, including the one person who knew her secret. Two decades later, Leigh's a successful investment banker, happily married, and the mom of a hockey prodigy, so when a career opportunity lands the family back in Minnesota, Leigh takes the shot for her kid. Back in the ultra-competitive world she left behind, the move puts her in Susy's orbit, a daily reminder of how Leigh watched from the sidelines as her former teammate went on to Olympic glory.
Restaurant:
Kimbel's, Wachesaw
Menu:
Directions: