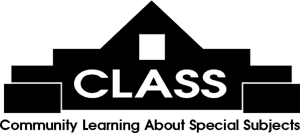 The Moveable Feast features literary luncheons with exciting authors at area restaurants on Fridays, 11 am - 1 pm, $35 each, some exceptions when the book is included with the Feast ticket. Email
[email protected]
or call 843-235-9600 for more information.
Click here to register online!

Author:
Jane Green
Date/Time:
Tuesday 04/12/2022 at 11:00 AM
Book:
Sister Stardust
Synopsis:
In her first novel inspired by a true story, Jane Green re-imagines the life of troubled icon Talitha Getty in this transporting story from a forgotten chapter of the Swinging '60s. From afar Talitha's life seemed perfect. In her twenties, and already a famous model and actress, she moved from London to a palace in Marrakesh, with her husband Paul Getty, the famous oil heir. There she presided over a swirling ex-pat scene filled with music, art, free love and a counterculture taking root across the world. When Claire arrives in London from her small town, she never expects to cross paths with a woman as magnetic as Talitha Getty. Yearning for the adventure and independence, she's swept off to Marrakesh, where the two become kindred spirits. But beneath Talitha's glamorous facade lurks a darkness few can understand. As their friendship blossoms and the two grow closer, the realities of Talitha's precarious existence set off a chain of dangerous events that could alter Claire's life forever.
Restaurant:
The Village House, Litchfield
Menu:
Directions: