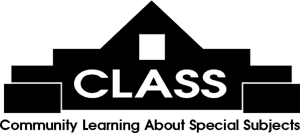 The Moveable Feast features literary luncheons with exciting authors at area restaurants on Fridays, 11 am - 1 pm, $30 each, some exceptions when the book is included with the Feast ticket. Email
[email protected]
or call 843-235-9600 for more information.
Click here to register online!

Author:
Bill Noel & Angelica Cruz
Date/Time:
Friday 03/11/2022 at 11:00 AM
Book:
Sea Fog
Synopsis:
It perfectly fits Bill Noel's off-kilter imagination to celebrate Halloween in the spring! We last heard from Bill on March 15, 2020, after which the world shut down for Covid and during which he wrote three books ("Faith," "The Tipping Point" and "Sea Fog"). All will be available but "Sea Fog" featured, as his co-author, daughter Angelica, joins him. Halloween is traditionally filled with ghosts, goblins, and ghouls but this year the holiday brings something more sinister to the small South Carolina barrier island of Folly Beach. The popular fall holiday has never been a favorite of retired bureaucrat Chris Landrum but that didn't stop his friend Charles Fowler from convincing him to tour a haunted house sponsored by a local charity. In addition to being faced with the scary scenes that appear in most haunted houses, they stumble across a dead body — a real dead body. Stir into the cauldron a Wiccan family, a Christian minister, an egotistical dentist, a ghost-hunting couple, and a dog the size of a Fiat and you have the makings of a mystery that Chris and Charles must solve before their bodies are added into the haunted house.
Restaurant:
Ocean One, Litchfield
Menu:
Directions: