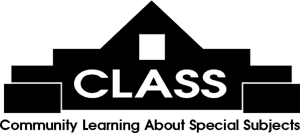 The Moveable Feast features literary luncheons with exciting authors at area restaurants on Fridays, 11 am - 1 pm, $30 each, some exceptions when the book is included with the Feast ticket. Email
[email protected]
or call 843-235-9600 for more information.
Click here to register online!

Author:
Ginny Brock
Date/Time:
Tuesday 02/15/2022 at 11:00 AM
Book:
The Writer's Cottage
Synopsis:
In the opening of the sequel to her first novel "When the South Wind Blows," a helicopter crashes in a storm raging at Charlotte's International Airport. For journalist, Claire Kincaid, racing through the rain into the forbidden zone surrounding the crash site, it's the photo-op of a lifetime. She arrives just in time to snap the sole survivor being dragged from the burning fuselage. But, in the instant that she raises her camera, their eyes meet in a flash of recognition that strikes with the force of lightning. Little does she know that one click of her camera has captured the moment that will change her life forever, sending her down the dark corridors of old family scandals and reigniting a love story that spans generations and dimensions. A love so strong, it refuses to die, threatening to spill into a cauldron of black magic and a miasma of unreality where nothing is as it seems. Clinging to the vestiges of her sanity, Claire hunts for her identity inexorably entwined it seems with that of the unknown man in her photograph.
Restaurant:
Inlet Affairs
Menu:
Directions: