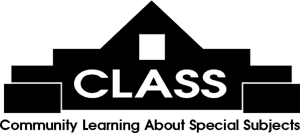 Some Art Works and CLASS-sponsored events (receptions, fundraisers) are held at the Litchfield Exchange; others (Moveable Feasts, Kimbel Concert Series, and Women's Retreats) are held other locations.
Click on class number 172 here or below to complete the enrollment form:
172 - Hawaiian BBQ Luau at Blue Whale Farm

Instructor: Lee Brockington
Dates: Oct 15, 2023 to Oct 15, 2023
Time: From 3:00 PM to 5:00 PM
Materials: BYOB
Class Cost: $50.00
Is Class Open? yes
Description: Lee Brockington is hosting a fundraiser for the Waccamaw High School Choir's December trip to Hawaii where they will be representing South Carolina in the 75th Pearl Harbor Anniversary Parade and Commemoration. After fundraising for a year, the choir is only a few thousand short of the $120,000 trip expenses. Music by choir members, supper by Hog Heaven (barbecue, chicken pileau, green beans & sweet potatoes, sweet & unsweet tea), bonfire and hospitality by Lee at her warm and welcoming Blue Whale Farm. You may bring your own adult beverage. $50pp. Reservations through CLASS. call 843.235.9600, email [email protected], or click below!