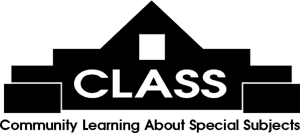 Some Art Works and CLASS-sponsored events (receptions, fundraisers) are held at the Litchfield Exchange; others (Moveable Feasts, Kimbel Concert Series, and Women's Retreats) are held other locations.
Click on class number 545 here or below to complete the enrollment form:
545 - The Regions of the Rice Planter, 1734-1875

Instructor: Jennie Holton Fant
Dates: May 10, 2023 to Dec 31, 2024
Time: From 12:00 AM to 12:00 AM
Materials: Book available at My Sister's Books, Kaminski House Museum
Class Cost: $35.00
Is Class Open? yes
Description: Writer, editor, librarian Fant established her credibility as a charming traveling companion through the Charleston lowcountry with her prior books: "The Travelers' Charleston (Accounts of Charleston and Lowcountry, South Carolina, 1666-1861)" and "Sojourns in Charleston, South Carolina, 1865-1947 (From the Ruins of War to the Rise of Tourism)." Here, she turns her attention to chronicling the impressions of travelers on "historic journeys around Georgetown and the Waccamaw River Regions of South Carolina, from 1734 to 1875." These first-hand narratives of visiting clergy, statesmen, ladies companions, continental relatives, botanists, and adventurers reveal a South no longer noticed by its residents. The writers – each eloquent regardless of station in life – document the challenges posed by early geography and allow us to see old plantations, houses and buildings, churches and slave chapels. They reveal forgotten sights, old taverns, the food consumed, as well as encounters with early residents. They allow us to witness slavery as they did, the day-to-day lives of the enslaved on the plantation, to experience their plight, to hear the haunting beauty of their songs. That said, some of these travelers are opposed to slavery, others are sympathetic to it, and many are downright offensive regarding the enslaved Africans. As the reader journeys via the travelers' eyes, layer by layer, a larger history comes into focus, a window into time where Jennie's footnoted comments bring people, places and events into their historical context with enlightening observations.