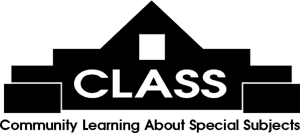 Some Art Works and CLASS-sponsored events (receptions, fundraisers) are held at the Litchfield Exchange; others (Moveable Feasts, Kimbel Concert Series, and Women's Retreats) are held other locations.
Click on class number 544 here or below to complete the enrollment form:
544 - Wachesaw & Richmond Hill Plantations: A Short History

Instructor: Patricia Liotta Kolencik and Jane Tier Petrone
Dates: Apr 25, 2023 to Dec 31, 2024
Time: From 12:00 AM to 12:00 AM
Materials: Book available at My Sister's Books
Class Cost: $20.00
Is Class Open? yes
Description: After several years researching, fact checking, writing, editing, polishing and proofing, Patty & Jane are ready to share the fascinating history of their community. Step back in time as these two lifelong educators take you on a captivating journey through the centuries to reveal the complex historical account of two intertwined antebellum rice plantations, Wachesaw and Richmond Hill. This intriguing trek through the passage of time will take the reader through the early Native American settlements to colonization, the rice culture, the Civil War and Reconstruction, northern investment, and southern development, highlighting the families whose lives revolved around the two estates. Whether a history buff or just a curious reader, this short history brings the whispers from the past alive as one journeys through the victories and struggles of these plantations, which are now recognized in the National Register of Historic Places.