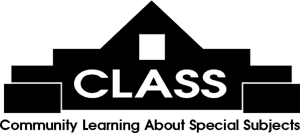 Some Art Works and CLASS-sponsored events (receptions, fundraisers) are held at the Litchfield Exchange; others (Moveable Feasts, Kimbel Concert Series, and Women's Retreats) are held other locations.
Click on class number 543 here or below to complete the enrollment form:
543 - Jessie's Tree

Instructor: Cindy Clark and Millie Doud
Dates: Mar 4, 2023 to Dec 31, 2024
Time: From 12:00 AM to 12:00 AM
Materials: Book available at Brookgreen Gardens, Waccamaw Library
Class Cost: $15.00
Is Class Open? yes
Description: For 20 years, Cindy Clark saved her 10-year-old daughter's story about growing up with a tree she planted and loved like a friend. With poetic license and the charming illustrations of artist Millie Doud, "Jessie's Tree" has become a clarion call for the environmental value of trees, with the proceeds of sales benefiting both Brookgreen Gardens' children's programming and the Friends of Waccamaw Library's Memorial Grove maintenance fund.