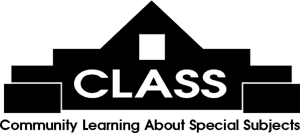 Some Art Works and CLASS-sponsored events (receptions, fundraisers) are held at the Litchfield Exchange; others (Moveable Feasts, Kimbel Concert Series, and Women's Retreats) are held other locations.
Click on class number here or below to complete the enrollment form:
- Book Launch at Read Across America

Instructor: Cindy Clark and Millie Doud
Dates: Mar 4, 2023 to Mar 4, 2023
Time: From 10:00 AM to 4:00 PM
Materials: Book available for purchase ($15) and signing
Class Cost: $0.00
Is Class Open? yes
Description: Author Cindy Clark and illustrator Millie Doud will be signing their new children's book "Jessie's Tree" at Brookgreen Gardens during Read Across America. A portion of the book proceeds will benefit children's programming at Brookgreen.