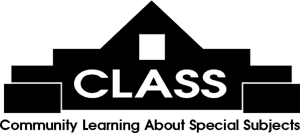 Some Art Works and CLASS-sponsored events (receptions, fundraisers) are held at the Litchfield Exchange; others (Moveable Feasts, Kimbel Concert Series, and Women's Retreats) are held other locations.
Click on class number 203 here or below to complete the enrollment form:
203 - Women's Retreat: Glamping at a Pee Dee River Farm

Instructor: Lee Brockington
Dates: Feb 27, 2023 to Mar 1, 2023
Time: From 10:00 AM to 12:00 PM
Materials: Bring Flashlight, insulated mug, walking shoes, jackets, hat, pajamas, bedroom shoes, adul
Class Cost: $225.00
Is Class Open? no
Description: Join Lee for three days and two nights on a rustic retreat to her friend's family farm on the Pee Dee River near Pamplico in Florence County. "Glamping" means camping, but in cabins with beds, lights, linens and toilet. Gas Logs, pot belly stoves, a fire pit, good country cooking, free range chicken eggs, and cowboy coffee. The Finklea Farm is a large acreage with gates, planted fields, wild game. Porch views of the river. Lee leads walks & talks on history and ecology, sisters/owners Flo & Marsha cook two breakfasts, one lunch and two suppers, while Flo's husband Phil grills and helps us chill! You can do as little or as much as you like with Lee int he fields, on the trials, and on the pontoon. We will car caravan from Blue Whale Farm at 10AM on Monday, lunch at a diner on the way. Returning Wednesday late morning. Fee includes lodging, linens, 5 meals, firewood, and Lee! Activity level: medium - stairs, uneven ground, tree roots, hiking (optional). Beds for 8 minimum, 13 maximum in the Old Cabin (six beds), Sugar Shack (two beds), Penthouse (one bed).ROOM FOR THREE!