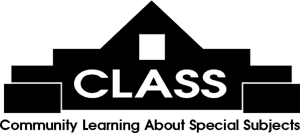 Some Art Works and CLASS-sponsored events (receptions, fundraisers) are held at the Litchfield Exchange; others (Moveable Feasts, Kimbel Concert Series, and Women's Retreats) are held other locations.
Click on class number 240 here or below to complete the enrollment form:
240 - Imagine Charter to PeeDee

Instructor: Lee Brockington & Paul Kenny
Dates: Jun 15, 2023 to Aug 24, 2023
Time: From 9:00 AM to 12:00 PM
Materials: Attire should include weather-appropriate outer wear and comfortable walking shoes.
Class Cost: $100.00
Is Class Open? yes
Description: Come aboard Imagine and travel the storied rivers and tributaries feeding Winyah Bay with licensed Captain Paul at the helm and local treasure Lee imparting histories, mysteries, and tidbits of wisdom from the stern. Most Thursdays through the summer: 6/15 (room for 4), 6/29 (room for 4), 7/12 (Wed.), 7/20, 7/27 (room for 3), 8/9 (Wed., room for 3), 8/16 (Wed.), 8/24 (room for 4). INDICATE IN THE COMMENTS SECTION OF THE REGISTRATION FORM WHICH DATE YOU WANT!