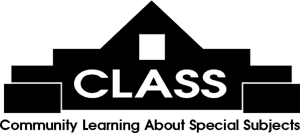 Some Art Works and CLASS-sponsored events (receptions, fundraisers) are held at the Litchfield Exchange; others (Moveable Feasts, Kimbel Concert Series, and Women's Retreats) are held other locations.
Click on class number 230 here or below to complete the enrollment form:
230 - Imagine Charter to Arcadia

Instructor: Lee Brockington & Paul Kenny
Dates: May 8, 2023 to May 22, 2023
Time: From 12:00 AM to 12:00 AM
Materials: Attire should include weather-appropriate outer wear and comfortable walking shoes.
Class Cost: $125.00
Is Class Open? no
Description: Travel with Lee and Paul to the gorgeous 18th century rice plantation home of the Allstons, Hugers, and Wards, originally known as Prospect Hill. It became Arcadia in 1906 when Isaac Emerson bought the property and added several neighboring plantations to his holdings. The terraced gardens extend from the front of the house down to a rice canal and dock that connects with the Waccamaw River. Imagine will dock at the terminus of the rice canal where passengers disembark for a guided tour of the grounds, including stables, a bowling alley, outbuildings, extraordinary gardens, retracing the steps of President Monroe and George Vanderbilt. Tours resume in the fall.