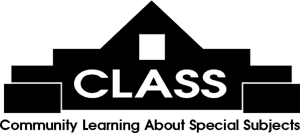 Some Art Works and CLASS-sponsored events (receptions, fundraisers) are held at the Litchfield Exchange; others (Moveable Feasts, Kimbel Concert Series, and Women's Retreats) are held other locations.
Click on class number 220 here or below to complete the enrollment form:
220 - Imagine Charter to Sandy Island

Instructor: Lee Brockington & Paul Kenny
Dates: Jul 28, 2023 to Aug 25, 2023
Time: From 10:30 AM to 1:30 PM
Materials: Attire should include weather-appropriate outer wear and comfortable walking shoes.
Class Cost: $140.00
Is Class Open? no
Description: Imagine Sandy Island with Capt. Paul Kenny and local treasure Lee Brockington! Lee has been sharing the history of the Lowcountry for years as an instructor for CLASS and OLLI, as a public speaker for the Georgetown County Library System, and as a former Senior Interpreter for Hobcaw Barony. Captain Paul, former marine scientist with the USC-Baruch Marine Laboratory and boat tour captain, knows the area rivers and tributaries and their ecology. The dynamic duo offers this three-hour guided tour on Capt. Kenny's canopy-covered pontoon boat: Boat tour of the Island environs, walking from the landing on the sandy road to Wilma Cottage for a Southern mid-day dinner with Laura Herriott and a visit to the church and school, then a full-belly return to the landing. Wear close-toed shoes and bring bundling layers! Six passengers max. Tours suspended until further notice.