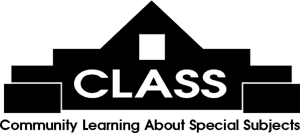 Some Art Works and CLASS-sponsored events (receptions, fundraisers) are held at the Litchfield Exchange; others (Moveable Feasts, Kimbel Concert Series, and Women's Retreats) are held other locations.
Click on class number 202 here or below to complete the enrollment form:
202 - Welcome Spring Women's Retreat at Sea View Inn

Instructor: Linda Ketron
Dates: Mar 31, 2023 to Apr 2, 2023
Time: From 12:00 PM to 10:00 AM
Materials: Layers, slippers, snugglies, adult beverage of choice.
Class Cost: $400.00
Is Class Open? yesno
Description: This is a departure from our traditional spring and fall retreats with Lee Brockington because she has another commitment when the Sea View Inn is available to us. (Lee will return for the Oct. 24-26, 2023, Sea View Inn Women's Retreat.) In order not to lose our great springtime reservation at the Inn, I'm offering a "No Agenda, Self-Determined, Battery-Recharging" stay at one of the most iconic resorts on the entire east coast. If you want to reconnect with a best friend or sister in a nurturing space, or crave beach walking, hammock reading, southern eating, napping after a great massage, sleeping with the windows open to the salt breeze, or you just "vant to be alone,â" this may be the stay-cation you need. Plan to arrive at noon on Friday to get settled, the dinner bell will chime at 1:15, depart after a leisurely breakfast on Sunday morning. Meals are the only scheduled activity and if you miss one, you still won't go hungry! Bring good walking shoes, layers, slippers, snugglies, and adult beverage of your choice. $350 per person, double occupancy; $400, single. TWO ROOM FOR 2 SINGLES, 2 DOUBLES, or A DOUBLE AND A SINGLE.