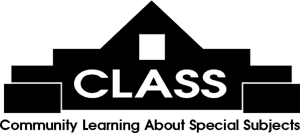 Some Art Works and CLASS-sponsored events (receptions, fundraisers) are held at the Litchfield Exchange; others (Moveable Feasts, Kimbel Concert Series, and Women's Retreats) are held other locations.
Click on class number 175 here or below to complete the enrollment form:
175 - Book Signing at Pawleys Island Old Town Hall

Instructor: Tanya Ackerman, Lee Brockington, Mac McAlister
Dates: Dec 11, 2022 to Dec 11, 2022
Time: From 1:30 PM to 3:30 PM
Materials:
Class Cost: $0.00
Is Class Open? no
Description: The Waccamaw Neck Arts Alliance offers a delightful art show featuring Pawleys Island art and artists at the Old Town Hall. This Sunday CLASS Publishing will host a book signing for wonderful local authors to sell and sign their creations, including Tanya Ackerman (Chasing the Light books, calendars, puzzles and framed prints!), Lee Brockington (Pawleys Island: A Century of History and Photographs), and Mac McAlister (Pawleys Island: An Old Man's Love Story and Wooden Ships on Winyah Bay). Gather gifts for folks "back home," for your beach house library, or just to enjoy yourself! If you'd like to order some signed copies, contact [email protected] or call 843.235.9600.