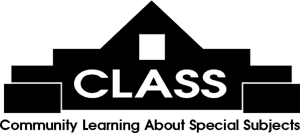 Some Art Works and CLASS-sponsored events (receptions, fundraisers) are held at the Litchfield Exchange; others (Moveable Feasts, Kimbel Concert Series, and Women's Retreats) are held other locations.
Click on class number 175 here or below to complete the enrollment form:
175 - Book Signing at Pawleys Island Old Town Hall

Instructor: Six Local Authors
Dates: Sep 2, 2023 to Sep 3, 2023
Time: From 1:00 PM to 3:00 PM
Materials:
Class Cost: $0.00
Is Class Open? no
Description: The Waccamaw Neck Arts Alliance offers a delightful art show featuring Pawleys Island art and artists at the Old Town Hall. CLASS Publishing will host a book signing for wonderful local authors to sell and sign their creations, including Tanya Ackerman (Chasing the Light books, calendars, puzzles and framed prints!), Cindy Clark & Millie Doud (Jessie's Tree and Caretta's Great Adventure), Judy Johnson (Little One), Mac McAlister (Pawleys Island: An Old Man's Love Story and Wooden Ships on Winyah Bay), Flo Phillips (Goodnight Pawleys Island), and Tootsie Watkins (Tootsie's Favorites: Pawleys Island Recipes). Gather gifts for your beach house library, early holiday presents, or just to enjoy yourself! If you'd like to order some signed copies, contact [email protected] or call 843.235.9600.