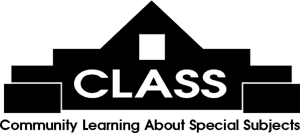 Some Art Works and CLASS-sponsored events (receptions, fundraisers) are held at the Litchfield Exchange; others (Moveable Feasts, Kimbel Concert Series, and Women's Retreats) are held other locations.
Click on class number 440 here or below to complete the enrollment form:
440 - Tuesday Tasting at The Reserve - 11 AM

Instructor: Holly Poteet and Cindy Hedrick
Dates: Dec 5, 2023 to Dec 5, 2023
Time: From 11:00 AM to 1:00 PM
Materials: All materials provided.
Class Cost: $35.00
Is Class Open? yes
Description: If you have been wanting to change your eating habits, substituting plant-based alternatives for meat, but are overwhelmed by the options and the expense of trial-and-error, let lifelong professional foodie Holly Poteet and 20-year vegan Cindy Hedrick guide you on the journey to a "kind" diet" - kinder to your health, kinder to the animals, and kinder to our planet. Springboarding from Cindy's new book ("No Voice ... Our Choice"), the duo offer once a month "tastings," including the options, preparation, and comparative taste/texture. Dec. 5 - Holiday Hors D'Oeuvres & Sweets. Limited to 8 hungry participants.