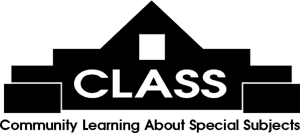 Some Art Works and CLASS-sponsored events (receptions, fundraisers) are held at the Litchfield Exchange; others (Moveable Feasts, Kimbel Concert Series, and Women's Retreats) are held other locations.
Click on class number 539 here or below to complete the enrollment form:
539 - Frances B. Johnston's Carolina

Instructor: William Baldwin and Selden Hill
Dates: Mar 1, 2022 to Jan 1, 1970
Time: From 12:00 AM to 12:00 AM
Materials:
Class Cost: $29.95
Is Class Open? yes
Description: After setting up her own photography studio in 1894, in Washington, D.C., Frances Benjamin Johnston (1864-1952) was described by The Washington Times as "the only lady in the business of photography in the city." Considered to be one of the first female press photographers in the United States, she took pictures of news events and architecture and made portraits of political and social leaders for more than five decades. Johnston came to South Carolina at the height of the Great Depression and, with the support of the Carnegie Survey of Architecture of the South, took more than 600 photographs which are catalogued now on the Library of Congress site. From the collection, Baldwin and Hill chose 160 of the best, depicting Charleston, Georgetown, Camden and the rural environs connecting these cities, and coupled them with clips of text from the 1941 WPA Guide to South Carolina. The results tell the story of this place and time through the eyes of a mostly forgotten creative professional woman.