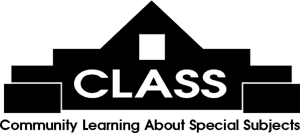 Some Art Works and CLASS-sponsored events (receptions, fundraisers) are held at the Litchfield Exchange; others (Moveable Feasts, Kimbel Concert Series, and Women's Retreats) are held other locations.
Click on class number 170 here or below to complete the enrollment form:
170 - Art Under the Oaks at the Litchfield Market Village

Instructor: Seaside Framing benefit for All4Paws
Dates: Apr 2, 2022 to Apr 2, 2022
Time: From 10:00 AM to 4:00 PM
Materials: Free to attend
Class Cost: $0.00
Is Class Open? No
Description: Join CLASS Publishing under the oaks at the Litchfield Market Village (corner of Ocean Hwy and Willbrook Blvd) for a day-long "event in a tent" where you can chat with local authors and their publisher, purchase terrific books and have them autographed. Among the authors attending: Tanya Ackerman (Pawleys Island: "Chasing the Light" and "Seasons of Light"), Billy Baldwin & Bud Hill ("Carolina Rambling" and "Frances Benjamin Johnston's Carolina"), Marc Davison ("Beach House Card Tricks" series), Dawn Dixon ("Faux Finished"), Millie Doud ("Caretta's Great Adventure" and "Holidogs"), Liz Gallo (Adventures with Fred & Ted: "A Day at the Circus" and "A Day at the Beach"), Cindy Hedrick ("Tails from SC-CARES" and "Love at First Sight"), Robert "Mac" McAlister ("Pawleys Island: An Old Man's Love Story" and "Wooden Ships on Winyah Bay"), and William Woodson ("Waccamaw Gold").