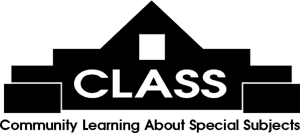 Some Art Works and CLASS-sponsored events (receptions, fundraisers) are held at the Litchfield Exchange; others (Moveable Feasts, Kimbel Concert Series, and Women's Retreats) are held other locations.
Click on class number 170 here or below to complete the enrollment form:
170 - Art Under the Oaks at Litchfield Market Village

Instructor: Seaside Framing benefit for Salty Dogs
Dates: Apr 15, 2023 to Apr 16, 2023
Time: From 9:00 AM to 4:00 PM
Materials: Free to attend
Class Cost: $0.00
Is Class Open? no
Description: Join CLASS Publishing under the oaks at the Litchfield Market Village (corner of Ocean Hwy and Willbrook Blvd) for a day-long "event in a tent" where you can chat with local authors and their publisher, purchase terrific books and have them autographed. Among the authors attending: Tanya Ackerman (Pawleys Island: "Chasing the Light" and "Seasons of Light"), Billy Baldwin & Bud Hill ("Carolina Rambling" and "Frances Benjamin Johnston's Carolina"), Dawn Dixon ("Faux Finished"), Millie Doud ("Caretta's Great Adventure" and "Jessie's Tree"), Cindy Hedrick ("Tails from SC-CARES," "Love at First Sight," and "No Voice...Our Choice"), Patty Kolencik & Jane Petrone ("Wachesaw & Richmond Hill Plantations: A Short History"), Robert "Mac" McAlister ("Pawleys Island: An Old Man's Love Story" and "Wooden Ships on Winyah Bay"), and William Woodson ("Waccamaw Gold").