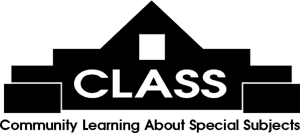 Some Art Works and CLASS-sponsored events (receptions, fundraisers) are held at the Litchfield Exchange; others (Moveable Feasts, Kimbel Concert Series, and Women's Retreats) are held other locations.
Click on class number 538 here or below to complete the enrollment form:
538 - Worlds Unmasked (softcover)

Instructor: L. Miranda and Thomas L. Johnson
Dates: Dec 1, 2021 to Dec 31, 2024
Time: From 12:00 AM to 12:00 AM
Materials: Wholesale CLASS LLC; retail Litchfield Books
Class Cost: $25.00
Is Class Open? yes
Description: "Worlds Unmasked," a stimulating, unsettling fine art publication by the father-daughter team of Thomas and Miranda Johnson, takes the reader on "A Journey through the Plague Years," as seen through the eyes of an emerging visual artist-photographer, then as interpreted by the wordsmithing of a retired university librarian. The 135 haunting black-and-white images are grace-noted with precise and provoking haiku. Softcover, 152 pp, 135 black and white photographs, ISBN 978-1-955095-08-2, $25.