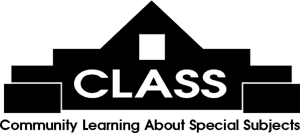 Some Art Works and CLASS-sponsored events (receptions, fundraisers) are held at the Litchfield Exchange; others (Moveable Feasts, Kimbel Concert Series, and Women's Retreats) are held other locations.
Click on class number 536 here or below to complete the enrollment form:
536 - Wooden Ships on Winyah Bay

Instructor: Robert (Mac) McAlister
Dates: Jan 1, 1970 to Jan 1, 1970
Time: From 12:20 AM to 12:20 AM
Materials: Wholesale at CLASS LLC; retail at Litchfield Books
Class Cost: $35.00
Is Class Open? yes
Description: "Wooden Ships on Winyah Bay" is a beautiful collection of turn of the century photographs of two-, three- and four-masted commercial wooden sailing schooners that loaded lumber at the Sampit River sawmills of Georgetown, South Carolina; then were towed through Winyah Bay and sailed north in the Atlantic Ocean to industrial cities of the Northeast. Included are descriptions of several voyages of wooden schooners, plus the construction and world voyages of the largest wooden ship built in South Carolina, the HENRIETTA, a square-rigged Downeaster built in 1876 along the Waccamaw River, near Georgetown. Also shown are photographs and descriptions of steamboats that served plantations along the rivers above Georgetown, pleasure boats that fished, hunted ducks or carried passengers into Georgetown and a Civil War Union flagship, the HARVEST MOON, that was sunk in Winyah Bay by a mine. Hardcover, 126 pp, 97 black and white photographs, ISBN 978-1-955095-05-1, $35.