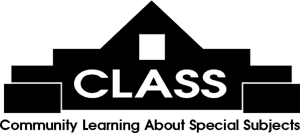 Some Art Works and CLASS-sponsored events (receptions, fundraisers) are held at the Litchfield Exchange; others (Moveable Feasts, Kimbel Concert Series, and Women's Retreats) are held other locations.
Click on class number 535 here or below to complete the enrollment form:
535 - Love at First Sight

Instructor: Cindy Hedrick
Dates: Jan 1, 1970 to Jan 1, 1970
Time: From 12:00 AM to 12:00 AM
Materials: Available at Litchfield Books
Class Cost: $17.50
Is Class Open? Yes
Description: The co-founder of SC-CARES, exotic and farm animal sanctuary for injured, abused and neglected animals, shares her sequel to "Tails from SC CARES." Fall in love with another dozen of the scores of animals Cindy and Skip rescued, loved, healed and protected. If you haven't been watching the Georgetown County Library's wonderful series with Cindy, based on her first book, you and your kids and grands are missing pure joy. Recent winner of the 2021 French Prix Maya for Best Animal Novel Bren McClain ("One Good Mama Bone") has reviewed Cindy's work, saying "Cindy's heart is magnanimous … She is doing God's work. I think of all the blessings she brought to her animals and all the blessings she received from them. I have just experienced the divine."