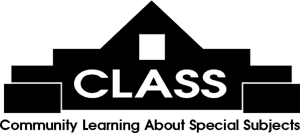 Some Art Works and CLASS-sponsored events (receptions, fundraisers) are held at the Litchfield Exchange; others (Moveable Feasts, Kimbel Concert Series, and Women's Retreats) are held other locations.
Click on class number 534 here or below to complete the enrollment form:
534 - Overcoming, A Memoir

Instructor: Robert N. Jenkins, Sr.
Dates: Jun 11, 2021 to Jan 1, 1970
Time: From 12:00 AM to 12:00 AM
Materials:
Class Cost: $20.00
Is Class Open? yes
Description: "Overcoming" is the inspiring and informative memoir by one of 13 children born to a rural McClellanville couple. Robert Jenkins overcame poverty and prejudice to become a member of the Air Force rifle corps, the fourth African American graduate of The Citadel, a graduate of the University of South Carolina's law school, a distinguished attorney providing legal defense for those without means, and ultimately a family court judge meting out justice with fairness and compassion. Through the Jim Crow South of the 50s and 60s and an inequitable education system, despite The Great Society's efforts to balance the scales, Jenkins persevered through hard work, determination, a commitment to learning, and an abiding faith, all of which disallowed "excuses" – for himself, his children, his co-workers, and his clients. His decades-long friendship with Congressman James E. Clyburn, Majority Whip of the U.S. Congress, is honored in the Foreword when Clyburn pens, "Dr. Martin Luther King, Jr. once intoned that, 'Anyone can be great because anyone can serve ... You only need a heart full of grace. A soul generated by love.' The great Civil Rights leader could have been talking about Robert Jenkins." Filled with photos and personal remembrances, "Overcoming" is an inspirational reflection on a life well lived.