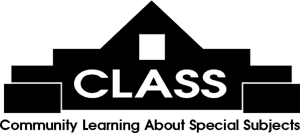 Some Art Works and CLASS-sponsored events (receptions, fundraisers) are held at the Litchfield Exchange; others (Moveable Feasts, Kimbel Concert Series, and Women's Retreats) are held other locations.
Click on class number 533 here or below to complete the enrollment form:
533 - Baby Time at Brookgreen Gardens

Instructor: Inge Ebert and Millie Doud
Dates: Jun 5, 2021 to Jan 1, 1970
Time: From 12:00 AM to 12:00 AM
Materials:
Class Cost: $8.95
Is Class Open? yes
Description: The ninth book in the Magnificent Brookgreen Gardens Story House Book series, "Baby Time" visits the gardens in the spring when new life - singles, twins and triplets - abound. Triplets Joey, Jackey and Jenny tour the zoo to find their counterparts.